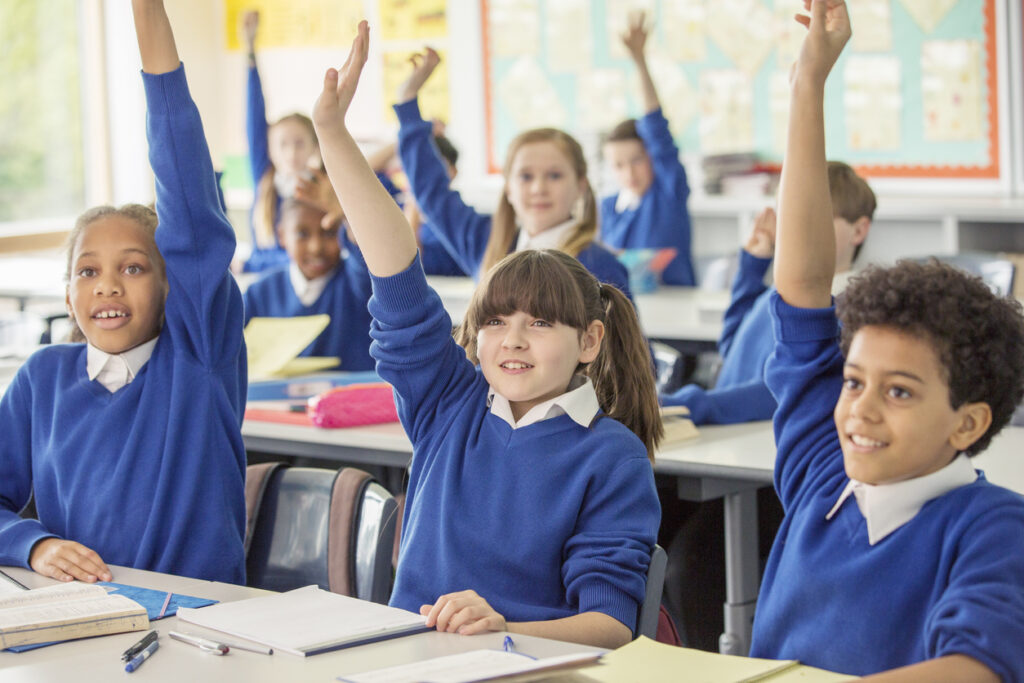 The Equality and Human Rights Commission has published a long-overdue revision of its technical guidance for schools. Technical it may be, but it relates to a school's fundamental obligation – safeguarding the children in its care. So far as it relates to schools' responsibilities in relation to children who assert a trans identity, it is a considerable improvement on its predecessor; see https://sex-matters.org/posts/updates/what-is-new-in-the-ehrc-guidance/ for a clear and accurate account of the changes.
Barrister Robin Moira White, writing on the website Translucent, is unimpressed with the new guidance.
White starts by noting, correctly, that the law has not changed: anything that was unlawful before the new guidance was issued remains unlawful. The piece accurately quotes the Equality Act's definition of the protected characteristic of gender reassignment, and notes that it is possible for schoolchildren to have that protected characteristic. After that, the piece rapidly parts company with reality, largely because it works backward from the end it seeks to justify.
The meaning of "sex"
There is live litigation about whether "sex" in the Equality Act means "sex (as modified by operation of a GRC, where one has been granted)" or simply "literal sex". Both of those possibilities are plainly arguable: Lady Haldane in For Women Scotland Ltd v Scottish Ministers [2022] CSOH 90 found that it meant the former; the appellant will argue on appeal next month that it means the latter. But White proposes a third possibility: that "sex" in the act means the "acquired gender" of those who have done everything they can to align their physiology with their gender identity; and that since in practice children cannot normally undergo surgery at all, or cross-sex hormone treatment before the age of 16, children might meet that standard through "social transition" alone.
The first step in this arguments rests on the decision of the House of Lords in Chief Constable of West Yorkshire Police v A ( No 2 ) [2005] 1 AC 51 (at any rate, this appears to be the case meant when the author cites "A v Chief Constable of West Midlands" ). In A, the House of Lords felt constrained by the Equal Treatment Directive to find a way of giving legal recognition to the extreme steps that the claimant had taken to achieve a female-looking body before the Gender Recognition Act 2004 had become law.  A is an interesting moment in legal history, but it was a brief moment: soon after, Parliament enacted the Gender Recognition Act 2004, which came up with a different solution to the problem. 
But even if A had not been superseded by legislation, the next step in White's argument is even more optimistic. In A, Lord Bingham said:
"[E]ffect can be given to the clear thrust of Community law only by reading 'the same sex' in section 54(9) of the 1984 Act, and 'woman', 'man' and 'men' in sections 1, 2, 6 and 7 of the 1975 Act, as referring to the acquired gender of a postoperative transsexual who is visually and for all practical purposes indistinguishable from non-transsexual members of that gender."
White suggests that because children cannot in practice do much to remodel their bodies so that they look more like the opposite sex, simply presenting themselves differently and asking others to use counterfactual language about them may amount to doing all they possibly can to "transition", and therefore the law will see them as having literally changed sex even without surgery and hormone treatment. But even accepting that a post-operative transsexual might be "visually and for all practical purposes indistinguishable" from a member of the opposite sex (though one does have to wonder what practical purposes Lord Bingham can have had in mind – not, presumably, the practical purposes to which sexed bodies are most obviously adapted), a child with an unaltered body certainly cannot meet that criterion.
White says, "this proposition remains to be tested in court". This is true; but only in the sense that a great many self-evidently false propositions about the law remain to be tested in court.
"Misgendering"
Here White repeats the zombie claim that a failure to pretend that a person asserting a trans identity has changed sex is direct discrimination on grounds of gender reassignment: "referring to a trans pupil by the name or pronouns they have rejected would clearly appear to be subjecting them to a detriment by reason of their protected characteristic and so unlawful direct discrimination".
This is wrong, and obviously so. If a school refers to all pupils by the pronouns appropriate to their sex, it is not singling out children who say they have a trans identity for special treatment – it is simply applying the same rule to everyone. That may be indirect discrimination, but it is certainly not direct discrimination on grounds of gender reassignment or any other protected characteristic.
White touches on indirect discrimination, saying "A practice of referring to all pupils by birth pronouns or names would appear to be a practice disadvantageous to those with the protected characteristic of gender reassignment and so unlawful indirect discrimination." This treats disadvantage as self-evident, and skips over the crucial question of justification entirely.
Disadvantage is not self-evident. The rule may be said to be a practice that puts children with the protected characteristic of gender reassignment at a particular disadvantage compared to other children, but that in itself is a claim that would need to be established by evidence. There is little or no evidence that the experiment of "social transition" is beneficial for children, and mounting evidence that it may be harmful, both by locking in a cross-sex identity which might otherwise have resolved with puberty, and by contributing to the spread of cases of gender dysphoria by social contagion. Making the question of "particular disadvantage" an issue in legal proceedings could have consequences for which the sex realists would have more relish than their sex-denialist opponents.
A provision, criterion or practice that puts a group defined by a protected characteristic at a particular disadvantage compared to others is only unlawful indirect discrimination if it cannot be shown to be a proportionate means of achieving a legitimate aim. White fails to acknowledge this, going straight from an unexamined assumption of particular disadvantage to a conclusion that the practice must be unlawful. But the justifications for a policy of truthfulness about sex in a school are many, and obvious, particularly once one pays attention to the rights and interests of the other children in the school. An indirect discrimination claim about "misgendering" is unlikely to succeed.
Toilets and changing rooms
The law on toilets and changing rooms is clear. Schools are required to provide separate single-sex facilities for boys and girls over the age of 8; if they let some boys use the girls' or some girls use the boys', they will have (unlawfully) made those facilities mixed sex. There is no ambiguity here at all.
White claims that excluding a child with a trans identity from opposite-sex facilities is highly likely to be direct discrimination, and failing that unjustifiable indirect discrimination.
Both claims are wrong. It is not direct discrimination to apply the same rule ("you may only use the facilities provided for your own sex") to everyone; there is no different treatment of children asserting a trans identity that could provide a basis for a direct discrimination claim. It is not because a boy who says he is a girl has the protected characteristic of gender reassignment that he is excluded from the girls' toilets, but because he is a boy.
As for indirect discrimination, White says that justification would be difficult if there is no evidence of "inappropriate behaviour" in the use of toilets or changing rooms. That misses the point. Single-sex spaces are not entirely or even mainly about safety: they are about privacy, dignity, autonomy, and boundaries. Women and girls are entitled to bodily privacy from men and boys. Men and boys do not become entitled to violate that privacy by a record of good behaviour, nor by declaring a trans identity; nor even by the two combined. Men and boys too are entitled to privacy, dignity, autonomy and boundaries, something White overlooks in the desire to find a justification permitting those of the male sex to enter spaces needed by those of the female sex.
In any event, schools in this situation have the most unanswerable justification imaginable: they have to keep toilets and changing room single-sex because that is the law. If they let boys into the girls' or vice versa, they will be in breach of their obligation to provide segregated toilets and changing rooms. They will also likely be in breach of their duties to safeguard the children in their care.
Conclusion
White's piece for Translucent is unlikely to persuade anyone who understands the law in this area. But in the vacuum left by an absence of government guidance, such ill-informed and tendentious writing risks leading schools into serious error.
The author is a lawyer and Chair of Trustees of a girls' primary school.